Eleonora Gonzaga was Empress of the Holy Roman Empire 1622-1637.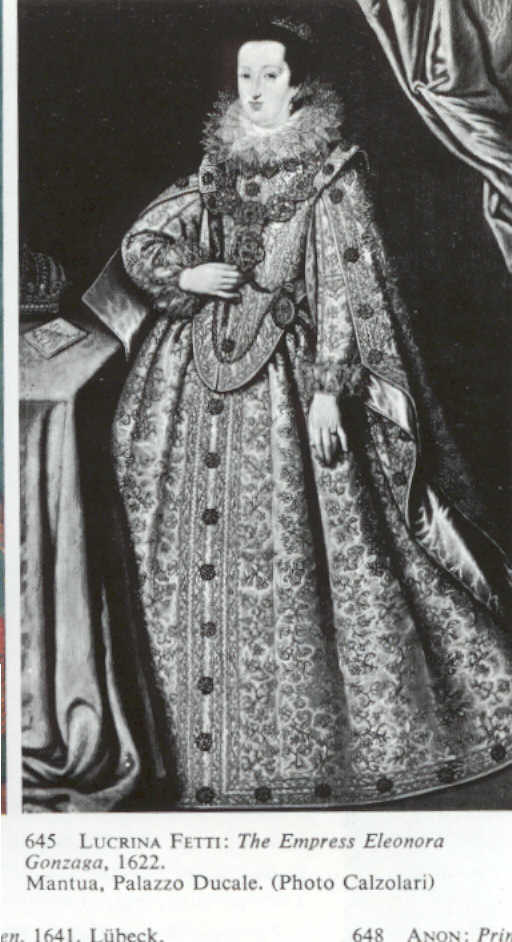 born 1598, daughter of Vincenzo I, Duke of Mantua, and Eleonora de' Medici.
married 1622, to Ferdinand II, Holy Roman Emperor.
widowed 1637.
died 1655.
To find news stories that mention Eleonora Gonzaga, click on "What links here" in the My Tools menu at the bottom of the page.